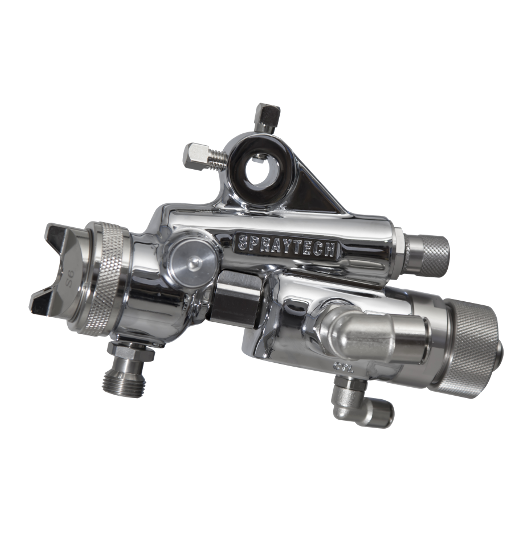 AUTO SPRAY GUN MODEL SPRAYTECH – KA 300
LVLP Autospray Gun Enabled To Atomize @ 0.8-1.2bar
Automatic pistol model KA 300, has been studied, designed and manufactured to meet the most exacting demands of the world of industrial spray.
To ensure the highest finishing levels with very low operating pressures, the KA300 LVLP gun uses new technology (low volume low pressure).
Enviornment friendly – KA 300 is able to ensure savings of chemicals and big reduction of emissions into the atmosphere with the highest transfer efficiency on the leather and therefore much reduced air pollution.